Thursday after Fallingwater was a light travel day and Friday was the long drive to Missouri. We arrived late in the afternoon and went pretty directly to The Old Spaghetti Factory, a favorite of Lawrence's and Gail's from when they lived in St. Louis.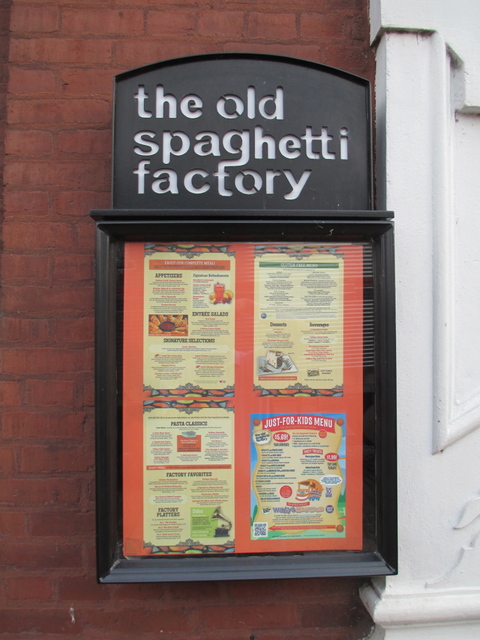 The sign outside is unassuming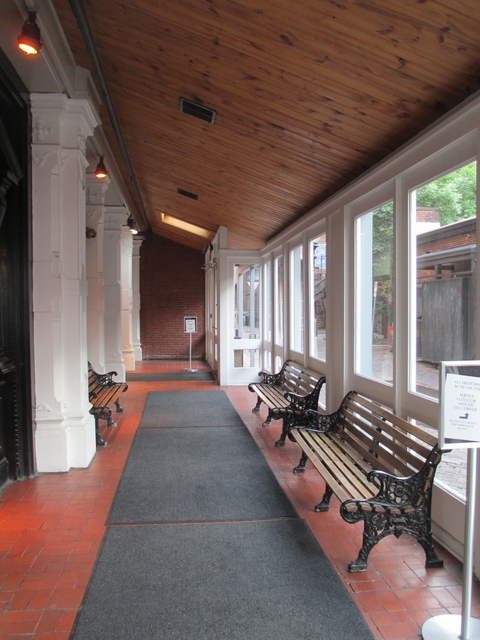 but the entrance is genteel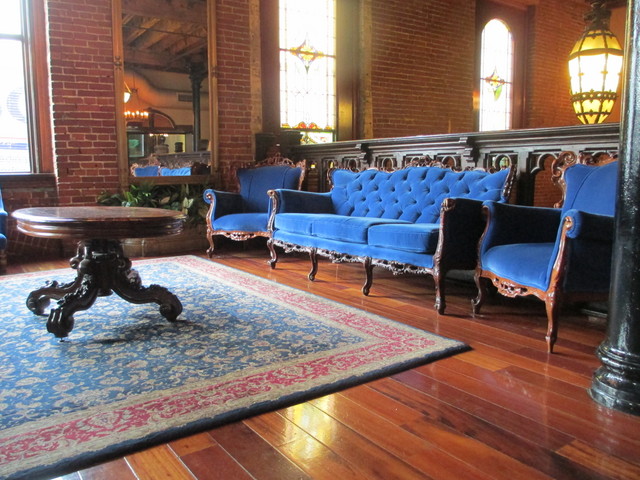 and the waiting room ornate.